Print edition
The pocket-sized bi-monthly print edition is distributed via art galleries, museums and selected arts venues throughout the UK and Ireland, and by mailed subscription.
Indispensable to the world's most influential collectors and industry leaders, yet also a user-friendly companion for the culturally curious, New Exhibitions is the perfect partner for navigating the art world.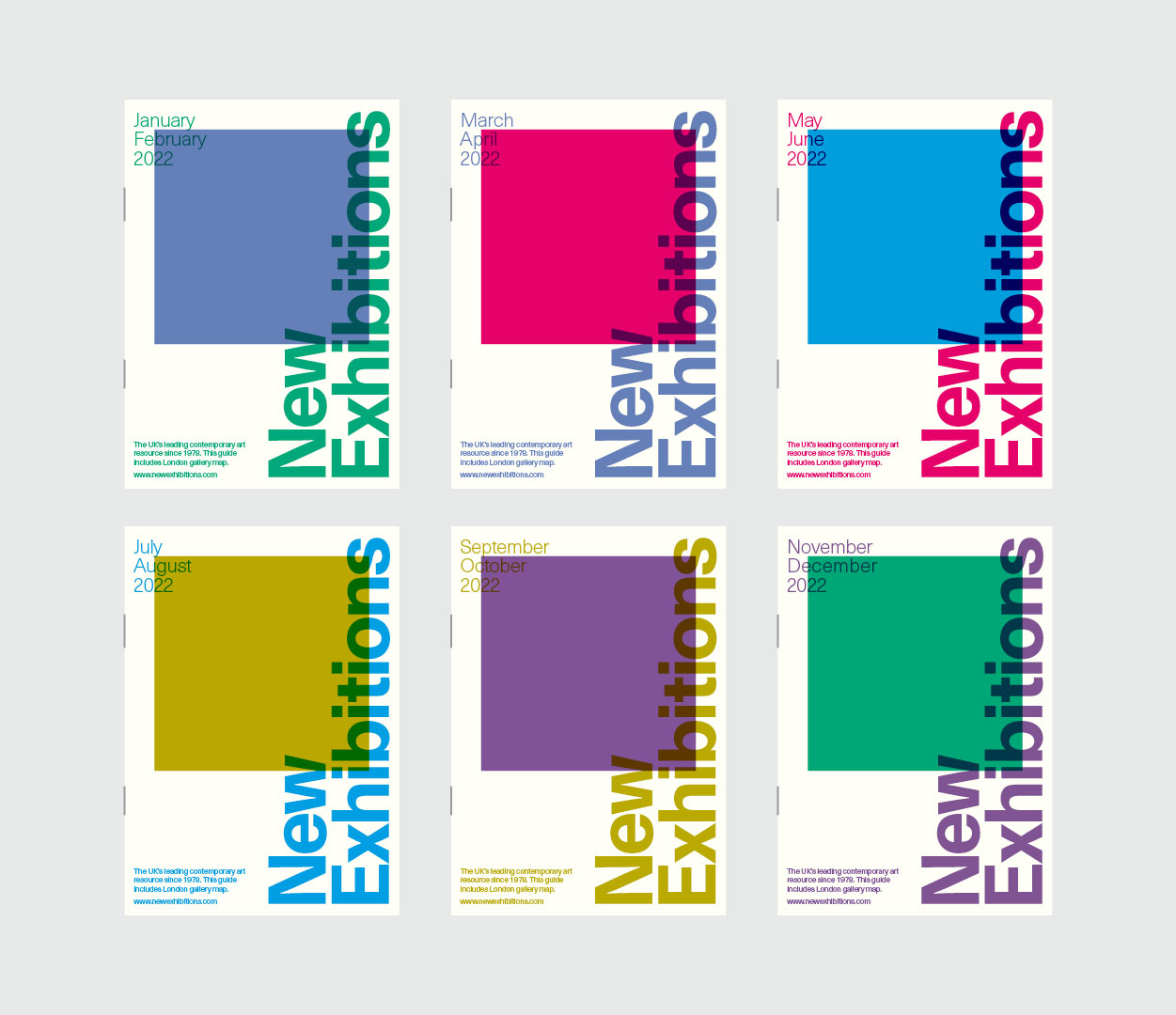 Membership
Museums, Galleries, Art Fairs and Festivals, Auction Houses, Private Dealers, and Art Service Providers with an emphasis on Contemporary Art are all welcome to apply for membership to New Exhibitions. Exceptional organisations and exhibitions of note focussing on Modern and pre-20th century art will also be considered.
New Exhibitions offers monthly and annual membership rates.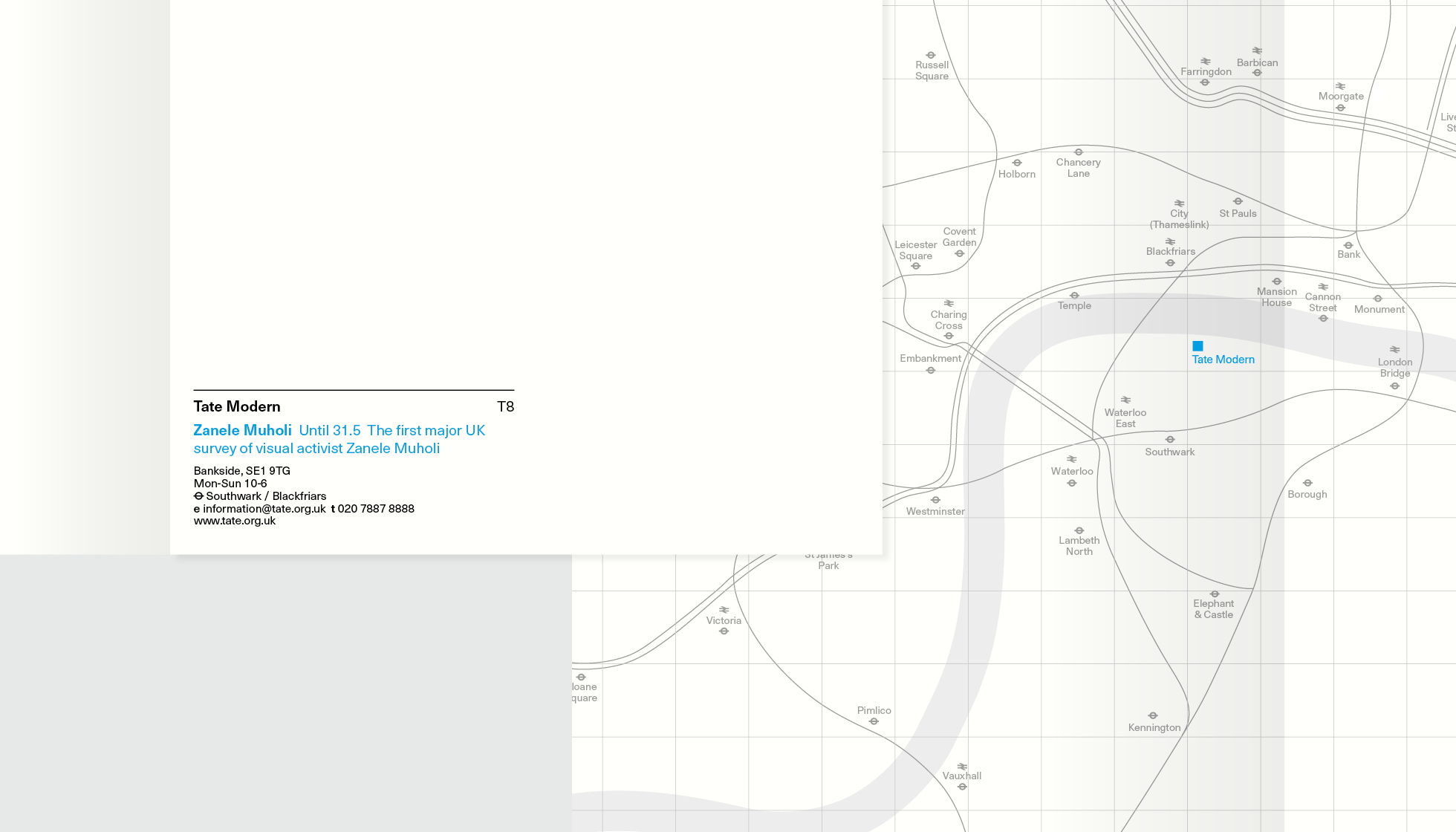 A comprehensive guide to what's on where
Galleries are listed alphabetically within city or region. Each issue contains fold-out gallery maps. Listings include location and contact details, exhibition and event titles, dates and descriptions. All print bookings include extended dynamic online entries.
The guide is beautifully presented in archive quality print and design.
Publication dates
The print edition is distributed during the first week of January, March, May, July, September, and November. The website is continually updated to ensure current information.
Copy dates
Print edition copy deadlines are the 1st of the month prior to publication:
1st December for the January + February issue
1st February for the March + April issue
1st April for the May + June issue
1st June for the July + August issue
1st August for the September + October issue
1st October for the November + December issue
Distribution
New Exhibitions is available free of charge at all member galleries, as well as selected leading arts venues across the UK and Ireland.
It is also distributed throughout a network of luxury hotel concierges, private members' clubs, specialist bookshops, and by individual and institutional subscription.
If you are interested in distributing New Exhibitions at your venue please contact us at info@newexhibitions.com
Advertising
New Exhibitions offers advertising and sponsorship placements through our print and web display ads. Inserts, wrap arounds and other marketing opportunities are also available.
Media Packs
To request our Listings Media Pack or Advertising Media Pack, please email: info@newexhibitions.com
Subscriptions
The bi-monthly New Exhibitions guide is available free at participating galleries. It is also available through a paid annual postal subscription.
An Annual UK Subscription consists of 6 bi-monthly issues. Copies are distributed at the start of January, March, May, July, September and November.
Prices include postage. If you require a quantity not listed below, please contact us.
The price of a Subscription for a single copy sent by post to a UK address (6 issues / one year) is £24.50. Each additional copy as part of that subscription is £2.99 per year.
Delivery: Postal subscriptions are sent Royal Mail 1st Class. Larger quantities are sent by Courier (eg DHL), Bicycle Courier (central London only) or by Royal Mail. Delivery is from 2 to 7 days of publication date. You should normally receive your copies within the first week of the publication month.
Cancellation and Refund Policy: Cancellations are accepted within 7 days of purchasing a subscription. Refunds can only be issued prior to the mailing of the first issue of a subscription.